Debs suit season is well and truly underway as our doors are seeing vast swathes of dapper trendy young men exiting with their suit wrapped in our iconic Tom Murphy suit bags We thought we might give a quick overview of the current trends we are noticing
Over the last 3 to 4 years there has been a seismic shift in the way people dress for their debs. If you look at any Graduation photo from 5 years ago, everyone, to a man is wearing a black tux in tandem with a standard black bow and while this look is timeless and looks great there was no hint of individuality. The Debs now represents an opportunity for young men to express their originality and showcase their own style. The more unique you are the better these days. From simple navy 3 pieces to burgundy tweeds, anything is on the table. Standard looks like a navy suit can be spruced up with the addition of a contrast waistcoat as seen in the photo above.
The vintage look is back and with it Tweed! This quintessential fabric has longevity and style, a lot of Debs men come in inquiring about Tweed suits as they know it will set them apart from the pack and here at Tom Murphys we are more than able to cater for their needs. There is undoubtedly a sense of sophistication which accompanies any man kitted out in a tweed suit and it is exactly this factor of maturity that graduates look for as they transition from secondary school to university.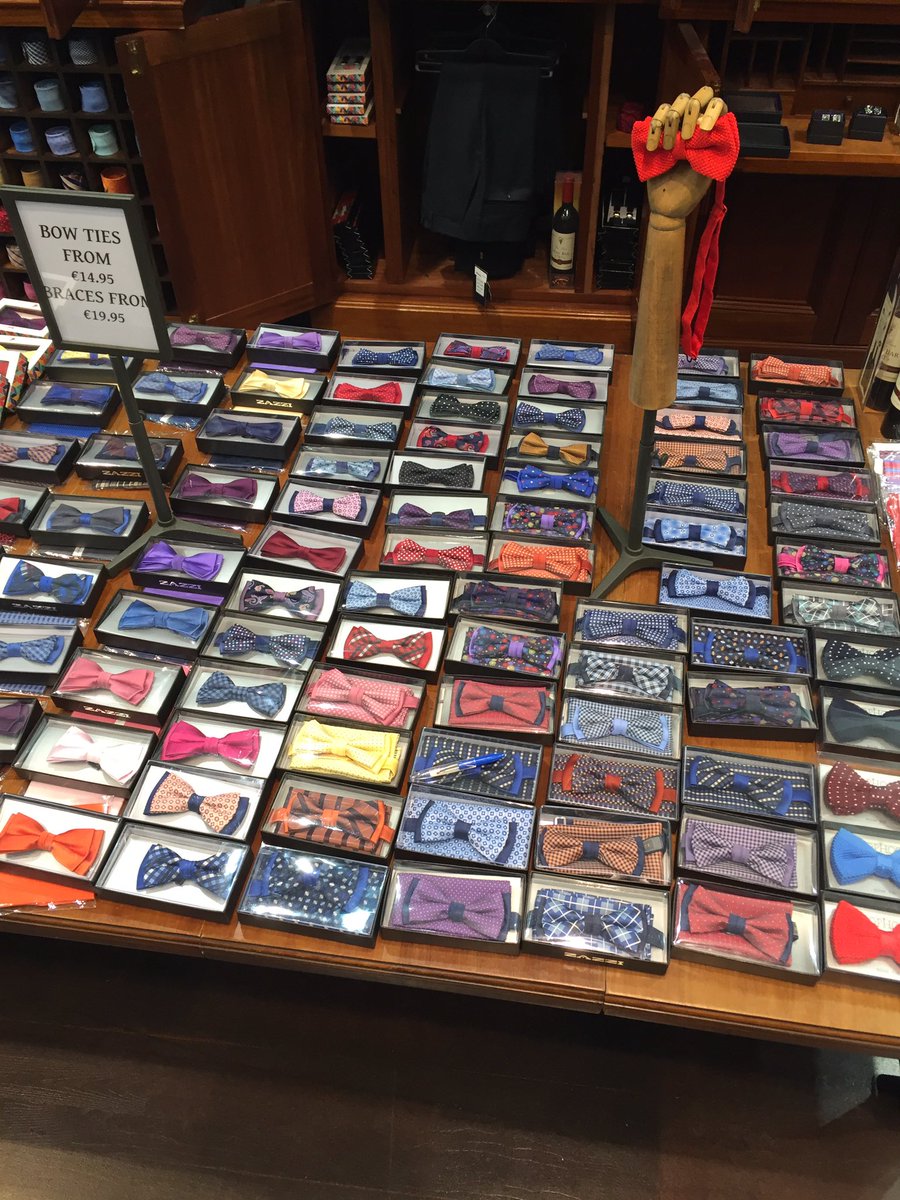 Why not tie your outfit together (excuse the pun) with one of our elegant bows which we supply in a vast array of colo
rs and designs. The bow tie has been trumping the standard skinny tie over the last few years as it really lifts some of the new style suits. Find a bow tie or pocket square to match your date or just get one to make you look good, it is your night too after all!